---

Juvenile Labradors Available at this time.

5 months old as of August 1, 2013

---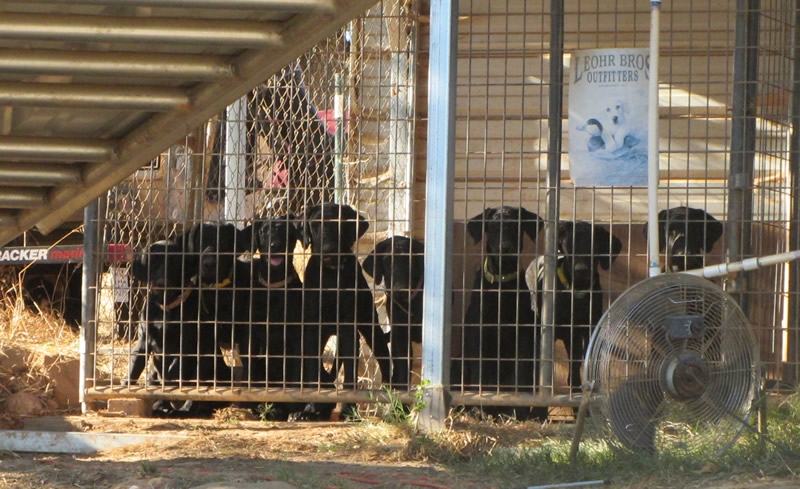 The pups have all been on birds and swim.
We have 5 males and 2 females available.
Tucker the big boy
Max the investigator
Butch the mommas boy
Scout the bird slayer
Cole, the runt
Ravin the trouble maker
Calli the sweet heart
Call us at the number listed below for more information.
Home | What we do | Dogs available | About Us | Clients Comments | Past Dogs | Recipes | Dog Safety Tips |Training Fees
Our Property
Gary Garrett
CELL / BUSINESS LINE- 530-682-4806
HOME- 530-742-8719
Located in Browns Valley, Ca.
gary@trainedretrievers.com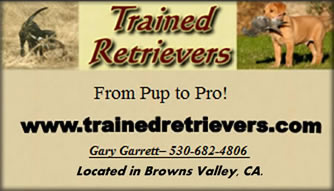 Site by: ME